The first thing I remember was my deputy headmaster calling me into his office first thing one morning after assembly. I sat down, he was NOT happy.
---
"So, I hear you are taking a week off in term time to go to Antwerp to study diamonds, when are you going? You know your GCSE's are coming up!"
- At this point in time I was purely excited that I was actually taking time off school and spending it with my father (Mike) in the diamond capital of the world.
I had a great interest in diamonds at this point, and initially growing up I always said that I wanted to be a diamond broker, so this was a big event for me. I was going to be taking an intensive diamond grading course at the well known diamond cutting and polishing firm, Krochmal & Lieber.
Much to my headmasters despondent enthusiasm we landed in Amsterdam and had to catch a train from the airport to Antwerp. The entire train journey I sat by the window staring out trying to set a scene in my mind of what the following week would entail. I soon lost track and became fixated on studying all the amazing graffiti and artwork on the train lines. After a while I found that you could only stare out a train window for so long before you get extremely travel sick. I arrived at Antwerp train station feeling horrendous – Not the best of starts!
The course I was taking primarily focused on the study of diamond grading. Learning to accurately assess the colour, clarity, cut and carat of diamonds. The 4 CS! From Day 1 £10,000's worth of diamonds were immediately being passed through our hands. The teacher going into great in depth detail about each stone, the complexity was much higher than first anticipated. For hours each day we intensely studied all aspects of different diamonds, and we were tested at the end of each day with an exam, then with a final large exam on the last day. I am pleased to say I passed, and at the time I was approached by staff members explaining I was the youngest person to take and complete the course.
I was shown around the diamond bourse, which is famous for its magnificent trading hall, which opened in 1904 (A much safer and secure place to trade rather than originally from the café Petit Duc in the Pelikaanstraat). Upon entering, the security was extremely high, an abundance of security guards and armoured entrances. Inside there was a huge cross section of people, who were sat face to face dealing in rough and polished diamonds - Diamonds from across the world including India, Brazil, Africa, Russia, Canada and more! This was the point in my life where I knew I wanted to be a part of it, It was like nothing I had seen before. The atmosphere was amazing.
Back at Krochmal and Leiber headquarters, I was also taken to see the cutting and polishing workshops. Rows of highly skilled craftsman, individually polishing each facet into the rough stones, using the traditional methods of a spinning polishing wheel, it was painstakingly accurate work and a skill that is taught through the generations. One room was entirely dedicated to cutting the diamonds into 'segments', the rough pieces were then polished individually, maximising the most carat weight as a final product from one rough diamond. In this room the copper wheels span individually, cutting their way through the diamonds, there was very high-pitched sound or almost 'screeching' as such. I was told this noise was music to the craftsmen ears! They were able to identify how well the diamonds were being cut and whether more or less tension was required, just by hearing the pitch, very impressive!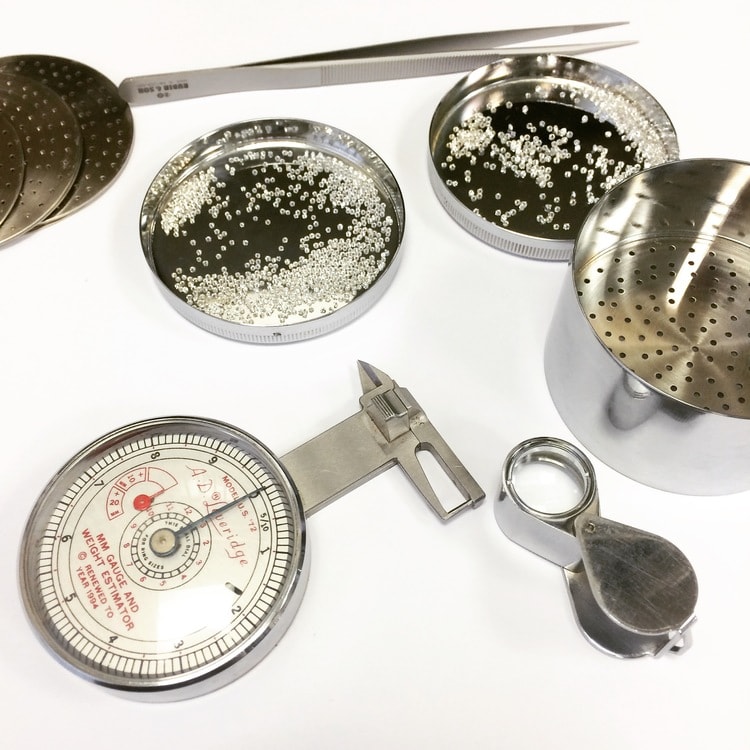 At the end of the trip my dad and I explored Antwerp, and what a beautiful city it was! One small shop comes to mind, which sold all jewellery & diamond essentials. It was here where I bought my first jewellers loupe (x10 magnifying glass) and diamond tweezers - Which I still use to this day, everyday!
Monday morning, back to school .. "Welcome back The Diamond Man!" my friends said! The nickname has been with me ever since.
Looking back, I had a fantastic trip, and one that I have never forgotten about. I obtained a great deal of knowledge that week experiencing the diamond trade first hand. Unbeknown to me at the time, that past week was the most influential week of my life and was the catalyst that has led me onto having a career in my true passion. To this day I have not woken up for work, and thought 'I wish I had a day off' ... Instead - 'I love my job' Comes to mind! - Josh Lane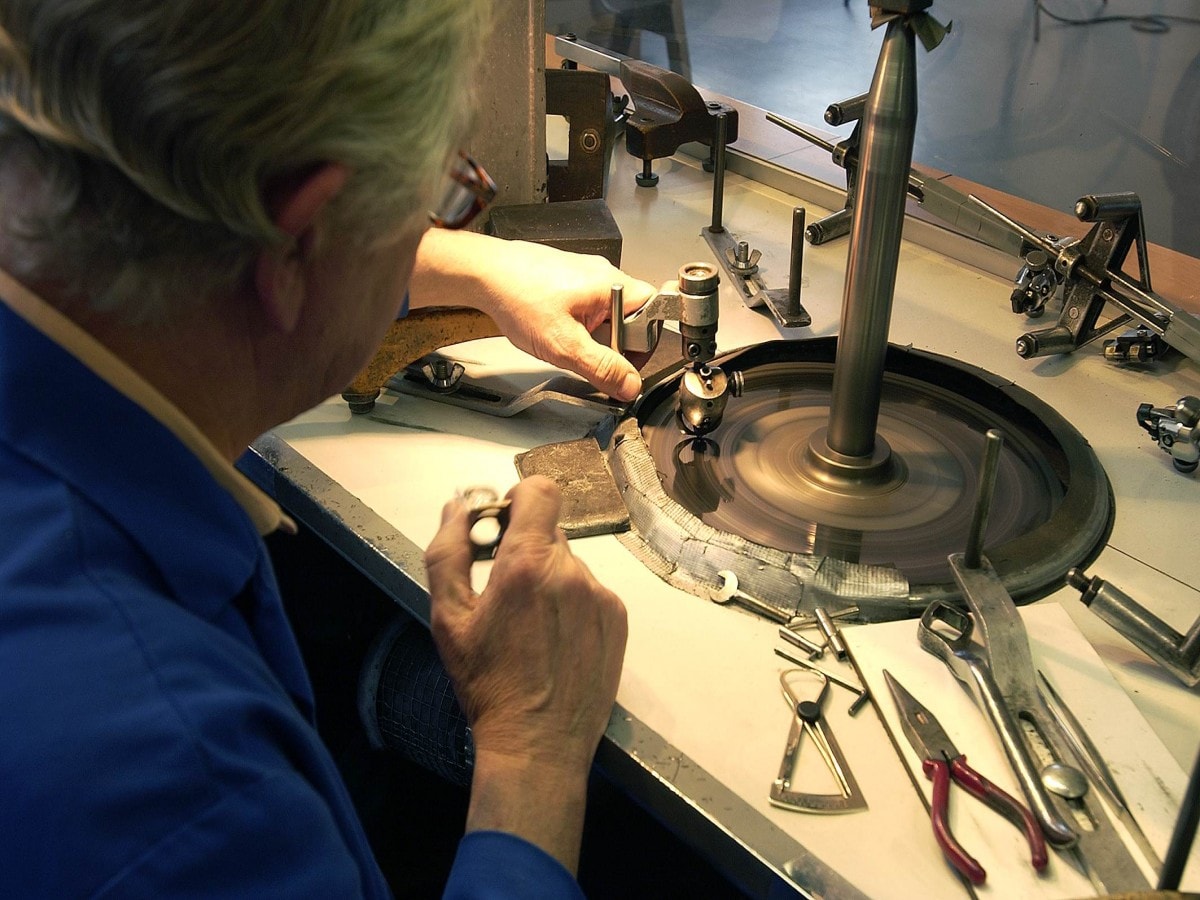 (Diamond polishing photo - Wikipedia)
POSTED: 30, May 2017